The HEULWEN TRUST
Is a charity that offers people who are less abled free trips along the canal in Welshpool. Heulwen means sunshine in Welsh and the Trust hopes to bring a glimmer of sunshine into the lives of people who suffer with a problem whether of the body or of the mind.
Open For Bookings
We are pleased to be able to provide once more, our peaceful and much loved canal trips, for you to enjoy from the safety of our spacious cabins and open topped front sections. If you are, or know someone who is in need of a safe, relaxing day out, head to our
booking page
or
get in touch
.
Welshpool Country Music Festival 2024
The Festival is on-track to go ahead this year!
Welshpool Country Music Festival will be running July 18-21, the gates will be open at noon on the 18th and closed for noon 21st.
The Welshpool Country Music Festival is a fund raising event, brought to you by the Heulwen Trust which is a Charity dedicated to providing free boat trips for those who are less abled than most.
Our largest expense is keeping our canal boats water-worthy, which is what the music festival aims to pay for every year, so that we can continue to provide a little sunshine to vulnerable and less abled adults and children in the form of exciting, scenic canal boat trips through some of the most beautiful Welsh countryside.
We have received overwhelming feedback from our amazing festival-goers requesting a simple way to help out with what we do - we have opened a JustGiving campaign as a gateway to provide just that.
Donating through JustGiving is simple, fast and secure. Your details are safe with JustGiving. Once you donate, they'll send your money directly to the charity. So it's the most efficient way to donate - saving time and cutting costs for the charity.
We are a charity organisation whose aim is to bring enjoyment and pleasure to less able or vulnerable children and adults.
We do this by offering exciting scenic canal boat trips through some of the most beautiful Welsh countryside. We believe we were the first charity in the World to provide this type of service for disabled children and adults using canal boats. Our two canal boats are in constant demand by special schools, hospitals etc. To date almost 70,000 persons with varying abilities have enjoyed free daily trips
We need your generosity to ensure our boats keep running please click here to help us
We need volunteers to help our festival
Volunteer Now – Read More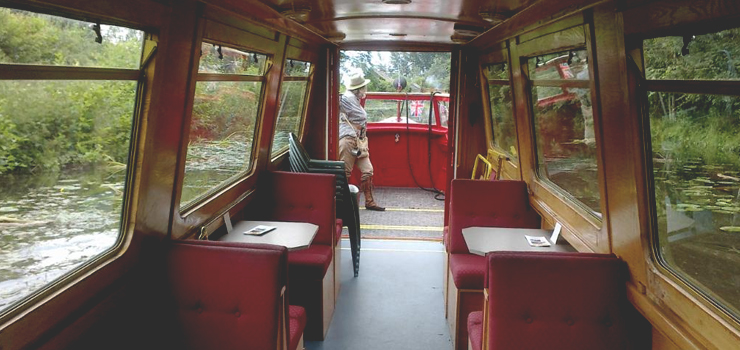 "I LOVE GOING ON THE CANAL BOAT AND SEEING THE DUCKS. IT IS GOOD BECAUSE IT GOES ALONG SLOWLY AND I HAVE TIME TO SEE THINGS."
– Hannah Lucks (Avalon Opportunities)
"Action for children would like to say a massive thank you for an amazing day out on heulwen III (silver lady) the skipper Brian was so friendly and made the day out very relaxing for the young people! Will definitely be looking to use this amazing service again what a great charity!!"